---
Welcome to "Cascade" Bill Mooseker's Homepage.
Click on the photos/links below
to go to the webpage/photo-album listed.
All pages are best viewed at a screen resolution of 1024 X 768 or higher.
<!webpage 1>
---
ImageEvent.com Albums:
Bill's ImageEvent.com
Album List





Click on Photo
This Link goes to my ImageEvent.com homepage which hosts all my online photo albums.

<!webpage 2>
---
Mooseker Family Photos


Click on Photos
or links below:
<!webpage 3>
---
Leaving the Ramon Lakes, Pasayten Wilderness
<!webpage 4>
---
Troop 24 Legacy Homepage
This is the website I created for Troop 24.





Click on Photo
<!webpage 5>
---
Photo Album:
Little Rascals
of 100 Springs





Click on Photo
These photos were from my childhood growing up at 100 Springs Pa. That's me in the back row on the right. I intend to write some stories about my experiences at 100 Springs and have one uploaded the story below entitled "The Raccoon" Click on the link to read the story. I hope you like it.
---
100 Springs Stories:
<!webpage 6>
---
This Webpage is dedicated to the memories of the Tyrone Area High School Class of 1961. It's been more than 50 years since we graduated, but we have not forgotten each other. Here you will find photos and videos from our High School years and from the many reunions we have had. I'll be adding material from past reunions as I can get them scanned and edited. Keep checking back or see the "Tyrone Area High School Class of 1961" group on Facebook. I hope you enjoy reliving the good times we've had!
---
Email Me"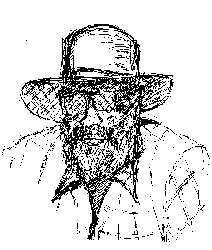 ---